Are you ready to make your break into the world of sport business?
Are you passionate about sport, and want to build a career working within it?
Do you feel like you don't know where to start or how to get that foot in the door?

Few industries offer a more rewarding career than sport, and with hard work, dedication plus a helping hand from the team at Sport Calling, the Break Into Sport online course can make your ambitions a reality. We are going to help you build the career you dream of.

Whether you are working in a different industry and are ready to make the move across to sport, utilising your current skill set, or a recent graduate looking to break into the industry, this course will teach you what you need to know to make the move into sport.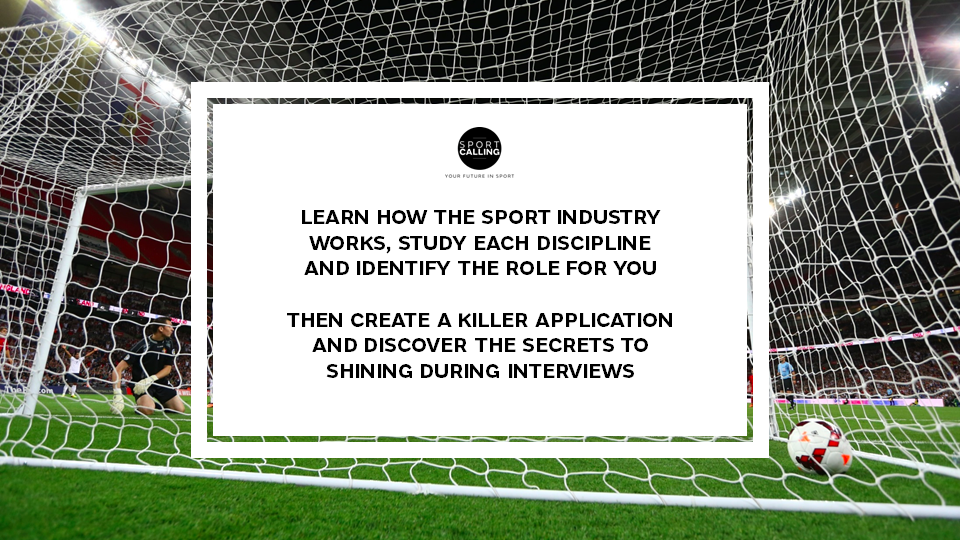 Break Into Sport is an online course, that you work through at a pace that suits your day-to-day life. You will also receive online support from a tutor.
A team of course leaders from Sport Collective, the successful sports rights and marketing agency, will teach you how the business of sport works, give you gain an in-depth insight into the mechanics of each sport business discipline and help you work out the area that best matches your talents and passion.
Break Into Sport will also give you first-hand knowledge about industry trends to help you sound like a seasoned pro, and key career advice that'll give you the edge over your peers and enable you to fulfil your potential.